I. Understanding High Pressure Chemical Reactors
Overview of High Pressure Chemistry:
High pressure chemistry involves conducting chemical reactions at pressures above atmospheric conditions, typically exceeding 1000 psi (pounds per square inch). This branch of chemistry has gained significant attention due to its ability to influence reaction rates, selectivity, and product yields. High pressure chemical reactors serve as the foundation for conducting these reactions in a controlled and efficient manner.
Importance of High Pressure Chemical Reactors:
High Pressure Autoclave Reactor play a crucial role in numerous industries, including petrochemicals, pharmaceuticals, and materials science. They allow researchers to mimic industrial-scale conditions and study the behavior of reactants under high pressure, leading to the discovery of new reactions, improved process efficiency, and the development of novel materials.
Key Components and Design Considerations:
High pressure chemical reactors consist of several essential components. These include a pressure vessel, a heating or cooling system, a stirring mechanism, pressure control devices, and safety systems. The pressure vessel is typically made of high-strength materials such as stainless steel or titanium to withstand the intense pressures involved. Additionally, the reactor design must consider factors like heat transfer, mass transfer, and efficient mixing to ensure optimal reaction conditions.
II.Applications of High Pressure Chemical Reactors
Catalysis and Hydrogenation:
Catalysis is a fundamental process in chemical reactions, and high pressure chemical reactors find extensive use in catalytic studies. The increased pressure can enhance catalyst activity and selectivity, leading to improved reaction rates and yields. Hydrogenation reactions, which involve the addition of hydrogen to unsaturated compounds, are particularly well-suited for high pressure conditions. High pressure reactors enable efficient and precise control of these reactions, facilitating the production of pharmaceutical intermediates, fine chemicals, and specialty materials.
Polymerization and Material Synthesis:
Polymerization processes, including the production of plastics and elastomers, often require high pressure conditions to achieve desirable molecular weights and properties. High pressure chemical reactors allow researchers to control the polymerization kinetics and tailor the material's characteristics, such as strength, flexibility, and thermal stability. These reactors also find applications in the synthesis of advanced materials like nanoparticles, nanocomposites, and high-performance polymers, where high pressure enhances the formation of unique structures and properties.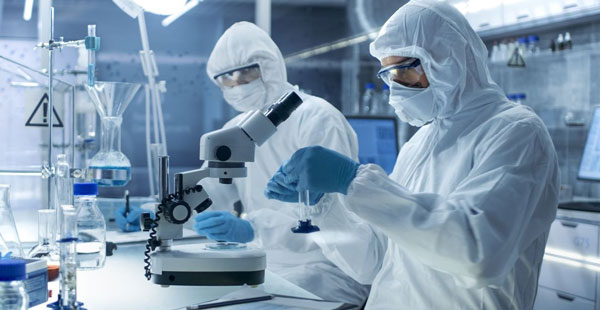 Pharmaceutical and Fine Chemical Industries:
The pharmaceutical and fine chemical industries heavily rely on high pressure chemical reactors for various processes. High pressure hydrogenation is crucial for the production of active pharmaceutical ingredients (APIs), where it facilitates the reduction of functional groups and chiral synthesis. High pressure reactors are also used in the synthesis of fine chemicals, such as specialty solvents, dyes, and fragrances. The ability to control pressure during these reactions is critical for achieving high yields, purity, and selectivity.
Supercritical Fluid Extraction:
Supercritical fluid extraction is a technique that utilizes high pressure and temperature to extract valuable compounds from solid matrices. High pressure chemical reactors provide a controlled environment for the supercritical fluid extraction process, ensuring efficient extraction of desired components while maintaining their integrity. This technique is extensively employed in the extraction of natural products, such as essential oils, flavors, and bioactive compounds from plant materials.
III. Case Study: High Pressure Reactor in the Petrochemical Industry
Background and Importance:
In the petrochemical industry, high pressure chemical reactors are employed for various applications, including hydrocracking, reforming, and desulfurization. One notable case involves the use of a high pressure reactor for hydrocracking heavy petroleum fractions to produce valuable fuels.
Application Description:
The high pressure reactor in this case study operates at pressures exceeding 2000 psi and temperatures above 400°C. The reactor facilitates the conversion of long-chain hydrocarbons into shorter, more valuable hydrocarbons by subjecting them to high pressure and temperature in the presence of a catalyst. The resulting products have improved fuel qualities, including increased octane rating, lower sulfur content, and enhanced stability.
Hot Style High Pressure Chemical Reactor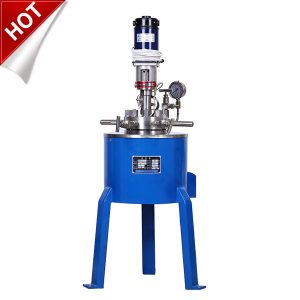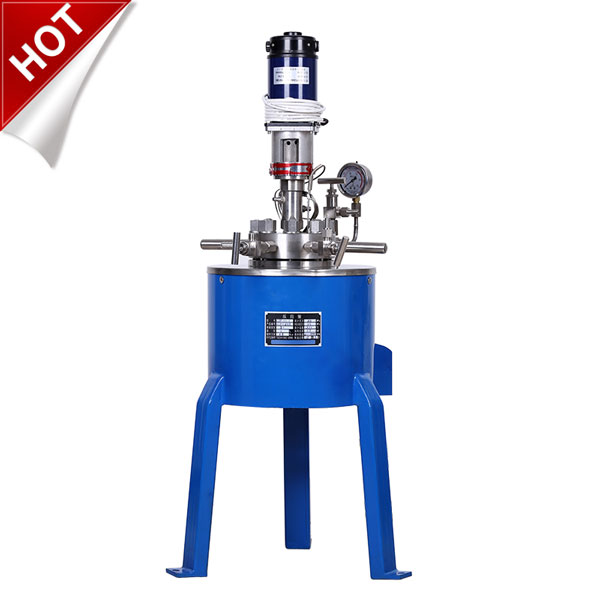 FCF
high pressure chemical reactor
---
High-pressure resistance for withstanding extreme pressures.
Temperature resilience for operating under high heat conditions.
Robust design ensuring safety during high-pressure reactions.
CJF
high pressure chemical reactor
---
Precise control over pressure, temperature, and stirring speed.
Versatility for various chemical reactions and material treatments.
Enhanced safety features, including pressure relief valves and safeguards.
CF
high pressure chemical reactor
---
Efficient heat transfer mechanisms for rapid temperature changes.
Corrosion-resistant materials for withstanding harsh chemical environments.
Scalability to accommodate different batch sizes and production volumes.
IV. Key Features of High Pressure Chemical Reactors
Pressure Control Mechanisms:
Precise pressure control is essential in high pressure chemical reactors to maintain safety and optimize reaction conditions. Pressure control mechanisms, such as pressure relief valves, rupture discs, and pressure transmitters, ensure that the reactor operates within safe pressure limits. Advanced control systems, including feedback loops and automated pressure regulators, provide accurate pressure regulation and real-time monitoring.
Safety Considerations and Fail-Safe Systems:
Operating under high pressure involves inherent safety risks, making safety considerations crucial in the design and operation of high pressure chemical reactors. Fail-safe systems, such as overpressure protection devices, emergency shutdown systems, and comprehensive safety protocols, are implemented to prevent accidents and protect personnel and equipment from potential hazards.
Material Selection and Compatibility:
High pressure chemical reactors must be constructed from materials capable of withstanding the extreme pressures and corrosive nature of certain reactions. Stainless steel, titanium, and other high-strength alloys are commonly used due to their excellent mechanical properties and resistance to chemical degradation. Material compatibility is thoroughly assessed to ensure that the reactor materials do not react with the reactants or catalysts employed.
Mixing and Agitation Systems:
Efficient mixing and agitation play a vital role in achieving uniform reactant distribution and maximizing mass transfer rates within the reactor. Various mixing systems, such as mechanical stirrers, impellers, and static mixers, are employed to ensure optimal mixing under high pressure conditions. Proper mixing promotes reaction homogeneity, reduces side reactions, and enhances overall reactor performance.
High-Pressure Chemical Reactor