In the world of chemical and pharmaceutical equipment, precision and efficiency are paramount. As an equipment supplier, FBL Machinery and Instrument Equipment Co., Ltd., has been at the forefront of innovation, providing cutting-edge solutions to industries worldwide. In this article, we delve into the essential component of modern laboratories and industrial setups – the complete short path distillation kit thc. We'll explore its components, applications, benefits, and why FBL is your ultimate partner in acquiring this vital equipment.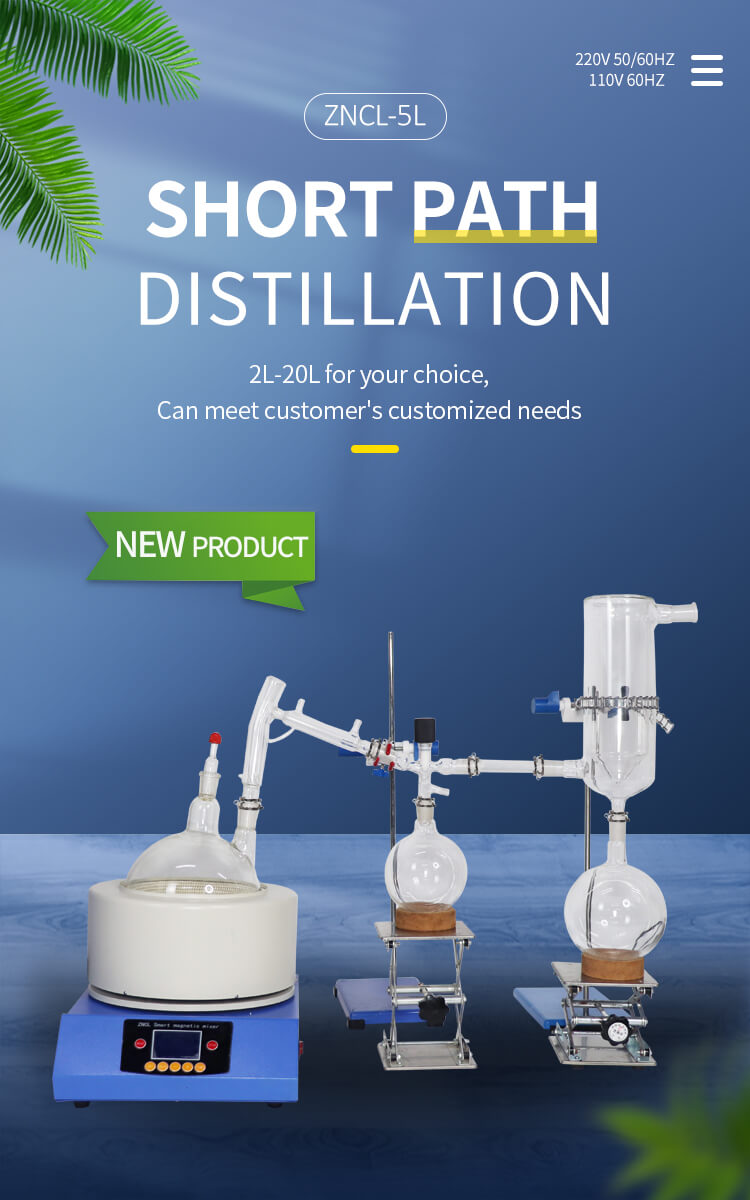 Short path distillation, often referred to as molecular distillation, is a specialized technique used for the separation and purification of compounds. It is particularly valuable in industries like chemistry, pharmaceuticals, and essential oil extraction, where precision is non-negotiable. A complete short path distillation kit comprises several key components that work together seamlessly to achieve the desired results.
Components of a Complete Short Path Distillation Kit
A comprehensive short path distillation kit typically includes the following components:
1. Short Path Distillation Apparatus: This is the heart of the system, consisting of a heating mantle, a flask for the feed, a distillation column, and a collection flask. The apparatus is designed for efficient heat transfer and minimal pressure drop.
2. Vacuum Pump: Essential for creating a vacuum within the system, enabling the distillation process to occur at lower temperatures. This helps prevent thermal degradation of sensitive compounds.
3. Chiller: To maintain precise control over the temperature, a chiller circulates a cooling fluid through the condenser, allowing for efficient condensation of the distillate.
4. Fractional Collector: This component collects the fractions of the distillate as they are separated. It ensures the purity and accuracy of the final product.
5. Heating and Temperature Control: A precise heating system combined with advanced temperature control mechanisms is vital for achieving the desired separation results.

Applications of a Complete Short Path Distillation
The versatility of short path distillation makes it indispensable across various industries. Here are some key applications:
Pharmaceuticals
In the pharmaceutical industry, the production of high-purity compounds is critical. Short path distillation is used for purifying active pharmaceutical ingredients (APIs) and isolating specific compounds with therapeutic properties.
Chemistry
Chemists rely on short path distillation for the separation and purification of complex mixtures. It allows for the extraction of pure substances from crude materials, contributing to advancements in chemical research.
Essential Oils
The fragrance and flavor industry benefits from short path distillation in the extraction of essential oils from plants. This gentle technique preserves the aromatic compounds, resulting in high-quality oils used in perfumes and flavorings.
Cannabis
In the burgeoning cannabis industry, short path distillation is employed to refine cannabinoids and terpenes, ensuring product purity and potency.

Advantages of a Complete Short Path Distillation
The adoption of a complete short path distillation kit offers numerous advantages:
High Purity
Short path distillation enables the separation of compounds with minimal co-distillation, ensuring high-purity end products.
Reduced Thermal Stress
Operating at lower temperatures due to the vacuum environment, this technique minimizes thermal degradation, preserving the integrity of sensitive compounds.
Scalability
From laboratory-scale setups to industrial applications, short path distillation can be tailored to suit the production needs of various scales.
Precise Control
Advanced temperature and vacuum control mechanisms ensure precise separation and collection of fractions.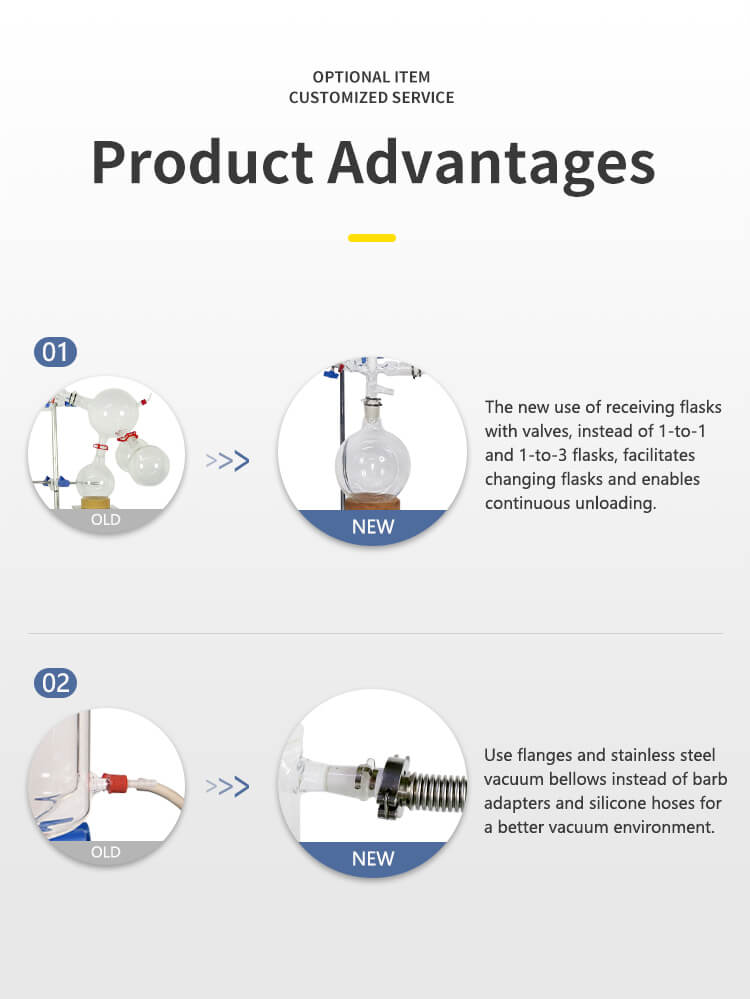 Why Choose FBL for Your Complete Short Path Distillation Kit?
Selecting the right supplier for your complete short path distillation kit is crucial. FBL Machinery and Instrument Equipment Co., Ltd., stands out as a trusted partner for several reasons:
Experience and Expertise
With 13 years of production and export experience, FBL has honed its expertise in distillation and extraction equipment, ensuring top-quality solutions.
Global Reach
FBL serves customers worldwide, with warehouses strategically located in the United States, Spain, and Thailand, facilitating efficient deliveries and support.
Customization
FBL offers experienced OEM services, tailoring equipment to your specific requirements, ensuring a perfect fit for your processes.
Comprehensive Support
A dedicated customer service and technical support team ensures that you receive the assistance you need throughout your equipment's lifecycle.
Conclusion
In conclusion, a complete short path distillation kit is an indispensable tool for industries that demand precision, purity, and efficiency. Whether you are in pharmaceuticals, chemistry, essential oils, or cannabis, this equipment is a game-changer. FBL Machinery and Instrument Equipment Co., Ltd., with its vast experience, global presence, and commitment to customization and support, is your ideal partner in acquiring the complete short path distillation kit that meets your unique needs.
Investing in the right equipment is investing in the future of your operations. Choose FBL and unlock the potential of short path distillation today.
Unlocking the Potential: The Complete Short Path Distillation Kit